The HT20 Infrared Thermometer, available by QA Supplies, is a non-contact thermometer for 2 in 1 measurement, body temperature and surface temperature.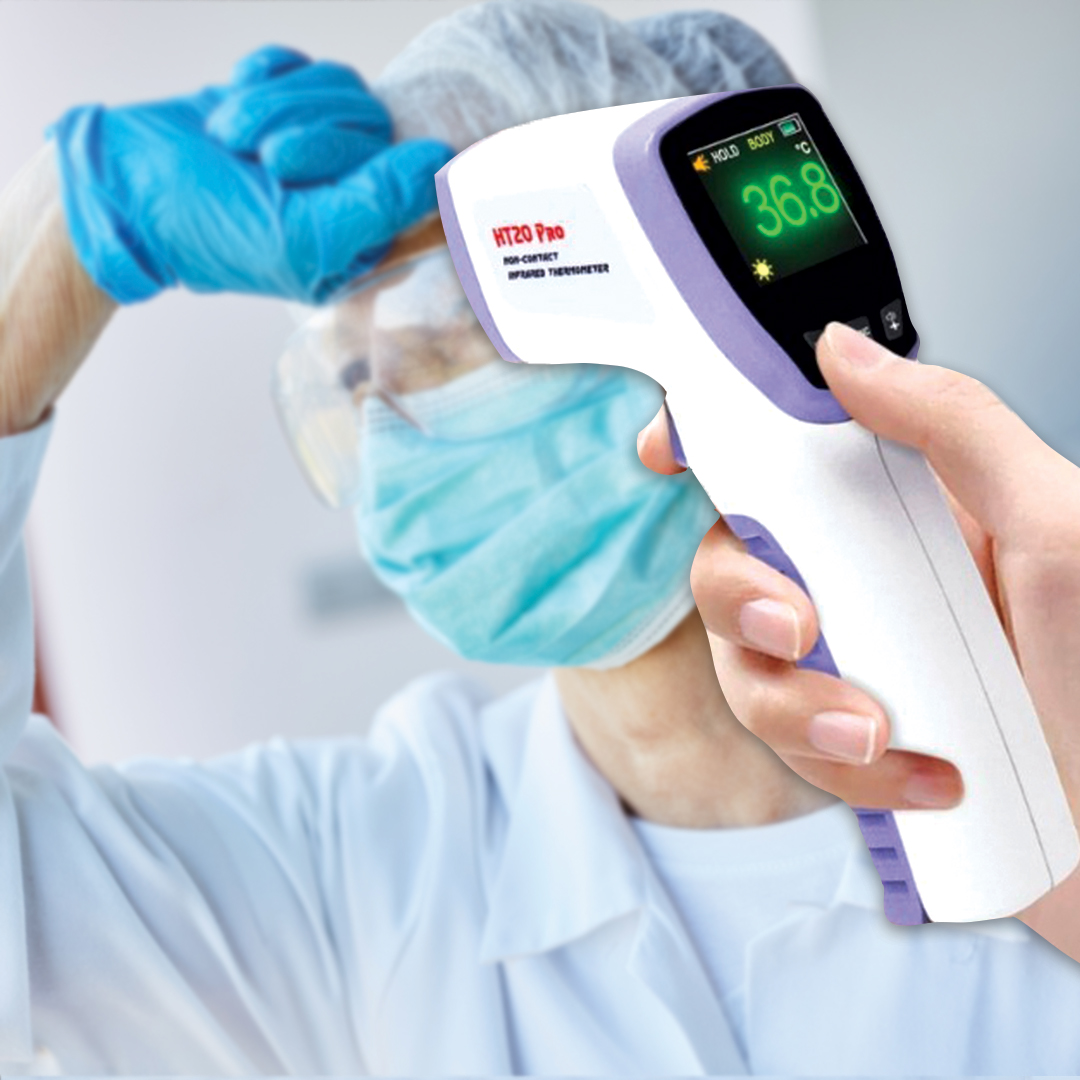 The Centers for Disease Control and Prevention (CDC) recommends that businesses screen employees' temperatures daily using a non-contact thermometer. Quick checks for elevated skin temperature can prove to be a significant tool in reducing the spread of viruses and cross-infection, as fevers are one of the most common indicators of illness and overall health. From this, QA Supplies has added the HT20 Non-Contact Infrared Forehead Thermometer to its' inventory!
The HT20 thermometer features counts on color led display, audible fever alarm, and color indicator of temperature. The colored LED display can be incredibly useful for quick fever detection with five color zones for stand-by, normal, caution, high, and severe temperatures. Users can utilize modes to select human body or objects and display minimum, maximum, and average values. Temperature measurements range 32.0°C to 42.9°C (89.6°F to 109.2°F).
For businesses and professionals in need of a high-quality, body or surface thermometer, the HT20 Non-Contact Infrared Forehead Thermometer is in-stock and available to ship today!