In the quality and temperature measurement industry, Bluetooth equipment is more than just a convenience. QA Supplies' new Bluetooth product line eliminates the need to "get up and go check" allowing for data and critical measurements to be accessed directly from a smart device. Easily store and email data or set thresholds for various readings to receive instant notifications or alerts.
Adding Bluetooth instruments to your measuring equipment collection enhances your ability to monitor and track changes in food and environmental testing. Do more within your day rather than constantly going back and forth to check on temperature or quality readings. Instead, pull out your smart device and view readings from multiple products with the touch of a button!
Discover the variety of Bluetooth devices QA Supplies offers below.
---
PAL-1 BLUETOOTH REFRACTOMETER
Atago's Pal-1 refractometer is now available with Bluetooth® capabilities, allowing you to connect your Android device for data transferring. Transfer timestamp and Brix data directly to devices while running the free application "Terminal for Bluetooth" by Next Prototype. Wirelessly upload the data to your computer, as well. Compact in size, this device makes portability easy for indoor and outdoor use. Weighing only 100g, easily slip the refractometer in your pocket for on-the-go Brix measurements.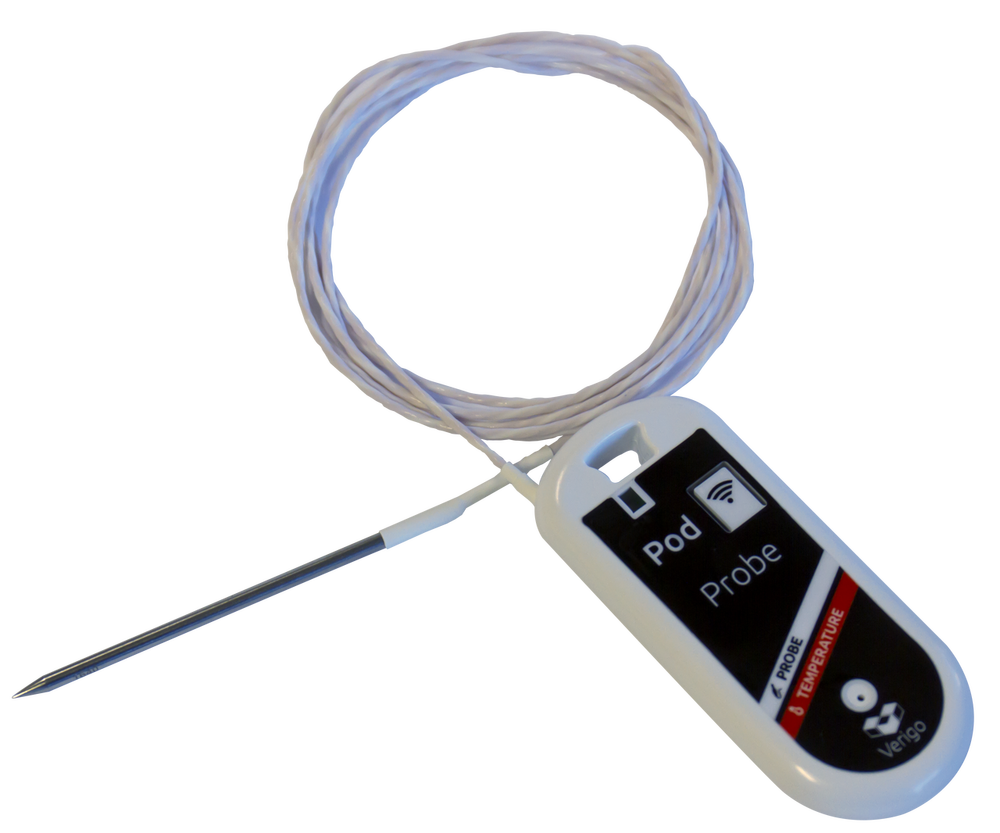 VERIGO BLUETOOTH POD TEMP WITH PROBE
Wirelessly transmit temperature, excursion alerts, and data logs directly to your smart phone or tablet with the Pod Temp Environmental data logger. A three-inch pointed tip probe comes with this model that is attached to the Pod with a 6.5 ft. cabe. Users can customize the Pod for each monitoring session by inputting a distinct name, scanning a product barcode, setting temperature thresholds, and fully configuring for a particular application. The mobile app for this device displays all Pods up to 30 meters away with real-time temperature readings and alerts.
BLUE2 - BLUETOOTH THERMOCOUPLE
This hand-held thermometer transmits temperature wirelessly to your mobile device via Bluetooth and is compatible with any interchangeable K-type thermocouple probe. Easily integrate recorded data from this device into existing third-party applications. The kit consists of the 20100-K Blue2 instrument and 50337-K DuraNeedle Probe.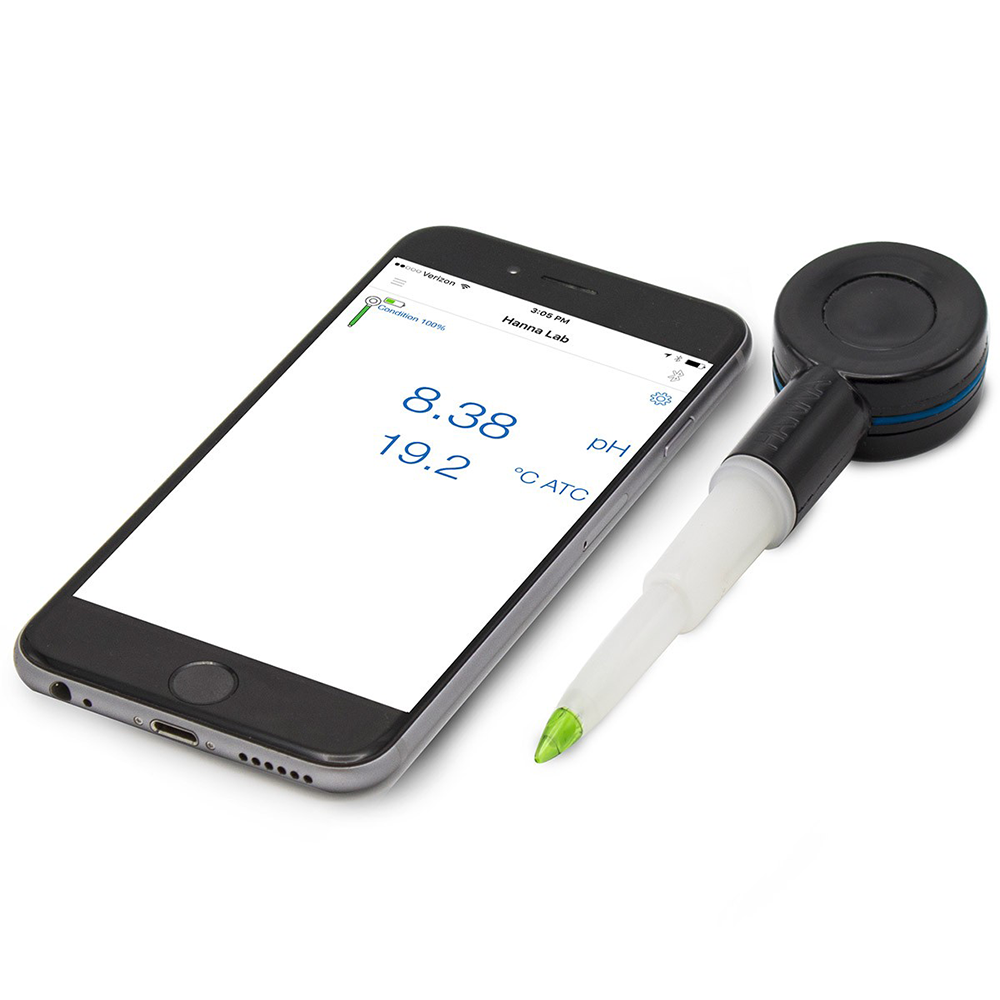 HALO BLUETOOTH FOOD PH METER
The HALO Bluetooth Food pH Meter easily measures pH levels of food products including dairy, dough, and meats. With a user-centered design, this wireless pH meter resists clogging with an easy to clean body and conical tip for easy insertion of food. All readings are transmitted directly to your smart device through the use of Bluetooth Smart Technology. Included in your purchase of this meter is a storage solution, cleaning solution, pH 7.01 buffer solution, battery, quality certificate, and instruction sheet.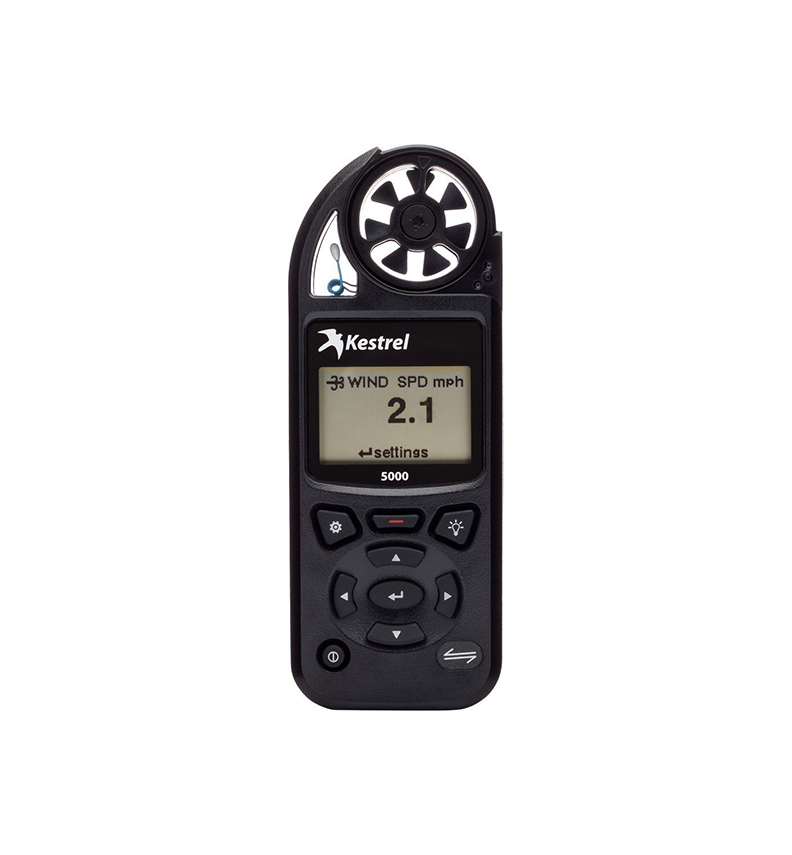 KESTREL 5000 ENVIRONMENTAL METER
Packed with ten separate environmental measurements for portable, fast weather monitoring, this meter provides a huge advantage to scientists, outdoor enthusiasts, firefighters, military personnel, automotive technicians, and agricultural specialists. Monitor barometric pressure, pressure trend, altitude, relative humidity, heat stress index, dew point, temperature, density altitude, wind chill, and wind speed. The rugged, waterproof design floats and features a large, backlit screen for easy viewing in any condition. Get real-time, crucial information at the touch of your fingertips with wireless connectivity and Bluetooth Smart technology.
---
Can't find what you're looking for? View our full bluetooth product line here.