QA Supplies will be exhibiting at the largest seafood industry event in North America, Seafood Expo North America/Seafood Processing North America, at the Boston Convention and Exhibition Center March 17-19, 2019 at Booth #381.
---
The Seafood Expo North America/Seafood Processing North America is a leading trade event for seafood buyers in every market category including retail, restaurant, catering, foodservice, and processing. Attendees will have the opportunity to meet with global suppliers and source the seafood, new products, equipment, and services to meet your business needs.
QA Supplies will be showcasing the LogTag® TRIL-8 Dry Ice "Probe-less" Low Temperature Recorder which operates, measures, and stores up to 8,000 temperature readings in temperature environments ranging from -80°C to +40°C (-112°F to +104°F). This product supports the seafood industry as the need to flash freeze or cryofreeze, methods that ensure a better look, taste, and overall quality of fresh seafood, have become increasingly important.
"With the goal of maintaining cell integrity by freezing shrimp, fish, and other seafood at -80 degrees Fahrenheit, we understand temperature management is critical in the processing of fresh seafood," stated Russ Holt, Sales & Marketing Manager of QA Supplies.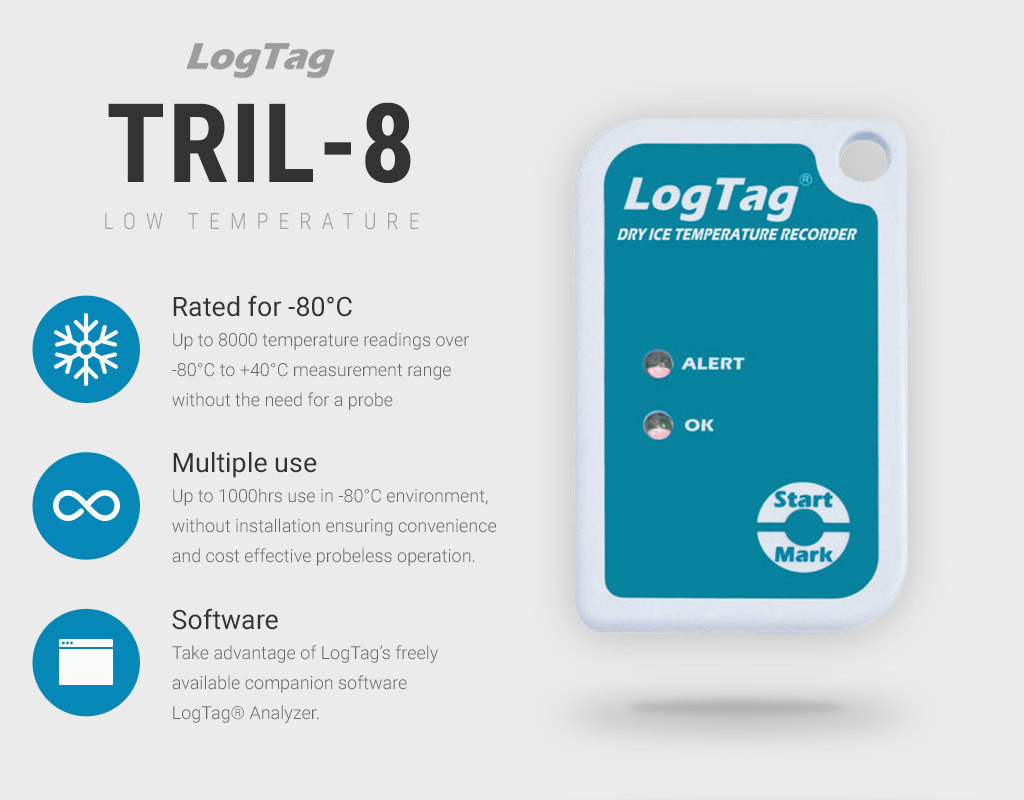 The LogTag® TRIL-8 is intended for use in transit monitoring of articles stored in packaging that incorporate dry ice cooling. This device is easily configured for recording conditions including delayed start, sampling interval, number of readings, and configuration of conditions to activate the red ALERT indicator. Download readings using LogTag® Analyzer which provides facilities for charting, zooming, listing data statistics, and allows data exporting to other applications such as MS Excel.
Alongside the LogTag® TRIL-8 at the show will be a variety of QA Supplies' equipment and instrumentation for data logging, temperature measurement, food and water quality testing, controllers, monitors, alarms, and more.
For product demonstrations or more information, stop by QA Supplies' Booth #381 at the Seafood Expo North America/Seafood Processing North America!