QA Supplies has redesigned their banana caliper for measuring the diameter of banana fingers. The redesigned calipers feature a light, yet durable material for on-the-go measuring, bright yellow color for quick locating, and the new QA Supplies logo with conveniently placed company contact information. New features of the banana caliper make the device more visible, easy to use, and durable for consumers in the field or in the lab.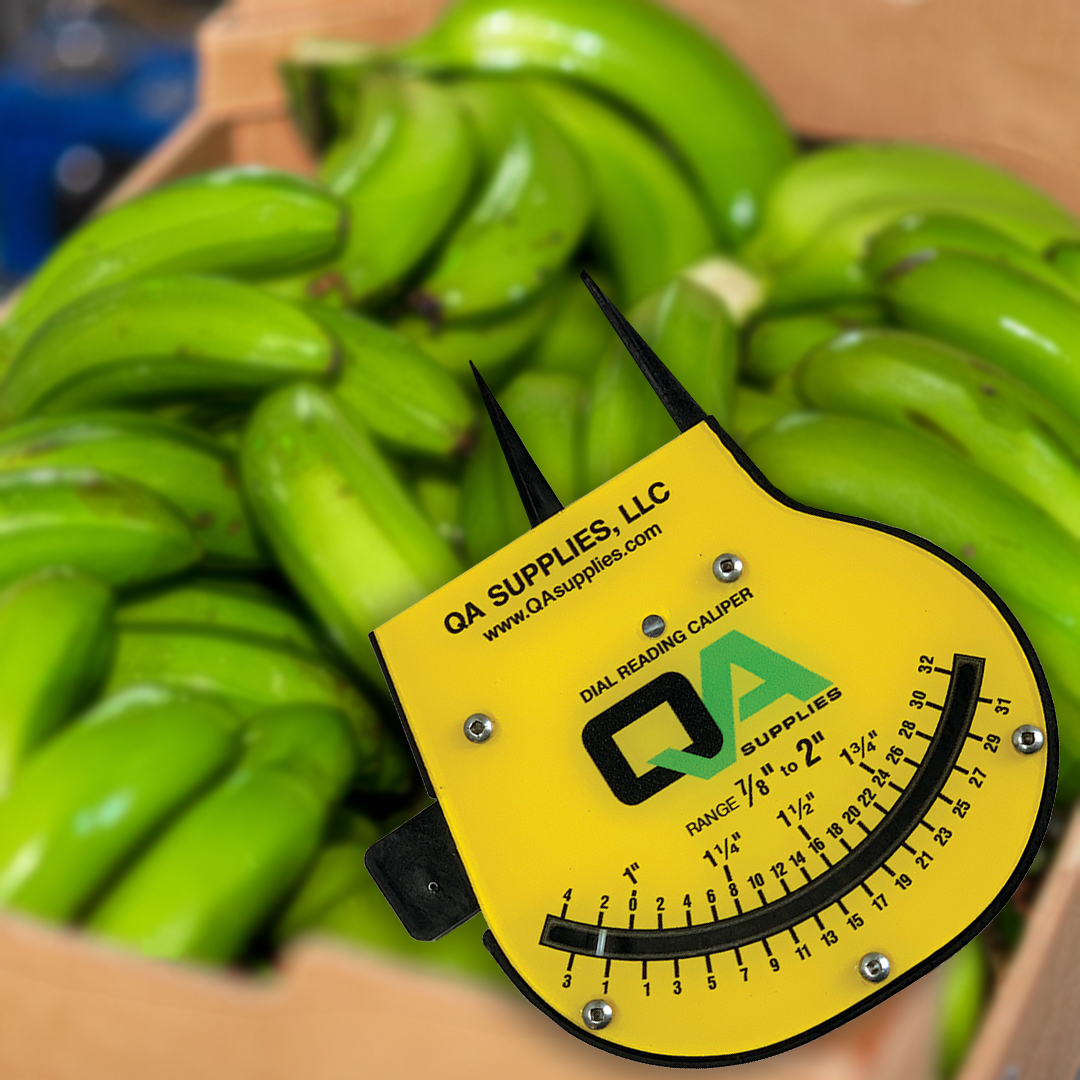 For those new to QA Supplies' banana caliper, the instrument operates by simply pressing the side button which squeezes against banana finger and gives the banana diameter in inches. Banana finger helps to determine fruit grade and growth rate. To ensure consistent measurements, this durable, portable banana caliper is the best device for your operation.
Learn more about this device here.