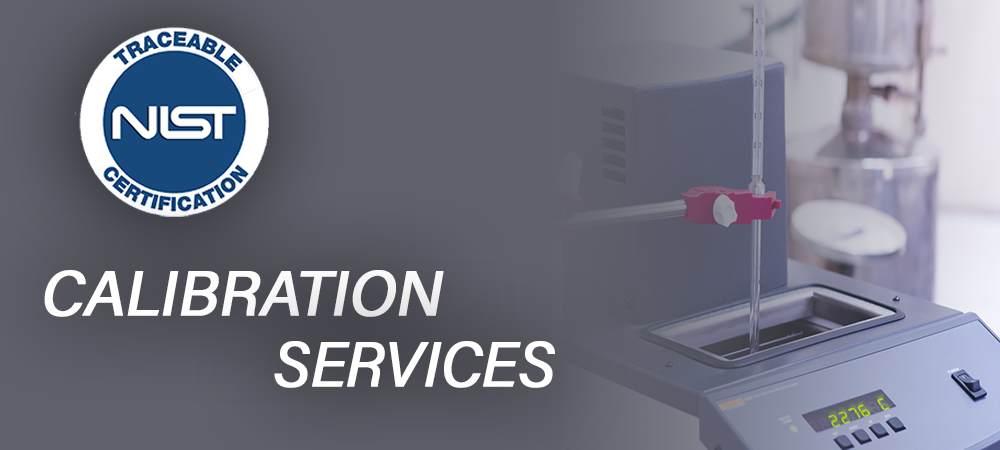 The next time you purchase a Premium Probe Thermometer from the QA Supplies website, you might find that there is a new option available when adding the item to your cart. We've listened to our customers, and there is now an "NIST Traceable Calibration Certificate" option required when adding a thermometer to the cart. Our customers can choose between single-point or three-point NIST calibration in addition to a new thermometer purchase. Additionally, our customers can send in a previously purchased digital thermometer or certified reference thermometer and have the instrument re-certified by our team of calibration experts.
Single-point thermometer calibration checks at QA Supplies are typically performed at 0°C (32°F) with a 1-2 day lead time. Three-point thermometer calibrations are normally performed at 0°C, 50°C, 100°C (32°F, 122°F, 212°F) with a 3-5 day lead time. Test points can be customized for specific calibrations, as well. NIST calibration certificates provide the necessary documentation to help meet USDA, FDA, or HAACP regulations.
NIST traceable calibrations are crucial for professionals associated with the fresh produce, dairy, meat, seafood, beverage, or pharmaceutical industry. High quality thermometers used in the field, warehouse, and laboratory require a certificate for NIST calibration which certifies that the equipment complies with National Institute of Standards and Technology (NIST) standards and that products by our customers match NIST-maintained measurement standards. With an NIST calibration, a superior level of accuracy is retained for each step in the measurement chain which is crucial in providing a trusted quality assurance program.